Demon Rocker Zarah Series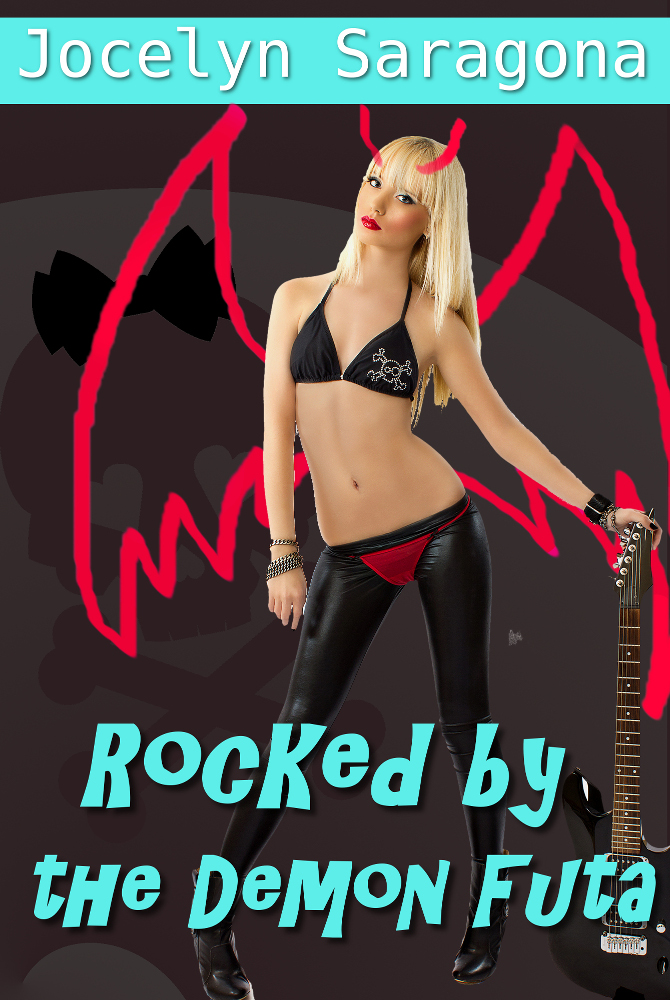 Riley is a smart, flirtatious, server at a Santa Monica beach bar. She gets jealous when Zarah, a visiting musician, has her way with Riley's work crush right before her eyes. Riley finds herself strangely attracted to Zarah's supernatural sensuality, and Zarah invites her to her bed. But Zarah is anything but normal. She shows her wings, her futanari nature, and has her way with Riley all night long.
Riley loves it and can't get enough. But the next afternoon Zarah is violated: a wanna-be warlock has stolen her cherished guitar! After another raging hot encounter with Riley, the two women work a plot of lesbian seduction to track it down. Riley will have her legs around her work crush, seduce an old girlfriend, and submit before her futanari succubus lover before the guitar -and Zarah- are safe once again.
This is an 18k Word long novella and stand alone story.
Reviews:
Sally Bend

on

Sally Bend's Blog

wrote:
The Demon Rocker Zarah is a two (soon to be three!) book series from the erotic pen of Jocelyn Saragona that penetrates the veil of urban fantasy with some over-the-top futa erotica. It is a series with well-developed characters, a real plot, and plenty of magic and mystery to accompany the erotic elements, making it a fabulous read.

Rocked by the Demon Futa introduces us to Zarah through her gig at Santa Monica beach bar where Riley waits tables, flirts with the hunky security guard . . . and finds herself immediately infatuated with the Gothic beauty who strolls in with her coffin-shaped guitar case. Saragona takes her time setting the scene and establishing some character dynamics, which is what allows us to share Riley's breathless, shocked jealousy and arousal.

The flirting between Zarah and Riley is delicious, and their passionate first night together is so hot! The slow reveal of Zarah's true nature is a lot of fun, starting with an edgy, darkly erotic scene of wings emerging from her back, and continuing with the shocking futa growth between her legs. It is a great scene, full of luscious details and plenty of dirty talk, and it allows us to learn more about who and what Zarah is.

That is only the beginning of the story, though. The story grows in scope and intensity with the introduction of a guitar thief, an amateur warlock, mind control magic, a girlfriend torn between loyalties, futa pheromones, a security guard who doubles as sexy savior, and the rekindling of experimental college affairs. Saragona is not afraid to put her characters in peril, and certainly flirts with our emotions in twisting her way through a resolution.

At 90 pages, Rocked by the Demon Futa is a proper novella, a genuine story that offers plenty to keep you reading between moments of wandering fingers, heavy breaths, and bitten lips. Zarah's story continues in Group fun with my Rockstar Futa, which I plan to review for next week, and Rock Star Futa Cursed on a Cruise, which Jocelyn has promised to share as soon as she is done combing the manuscript for typos!