Futas make Hucows out of lost Men
When it comes to taboo futanari erotica, be careful what you wish for. This book is delightfully depraved: two lost males meet a farm full of futas. What's the danger? First, these futas run a special kind of dairy farm. Second, lots of futa on male sex here. Third, futas can't be resisted.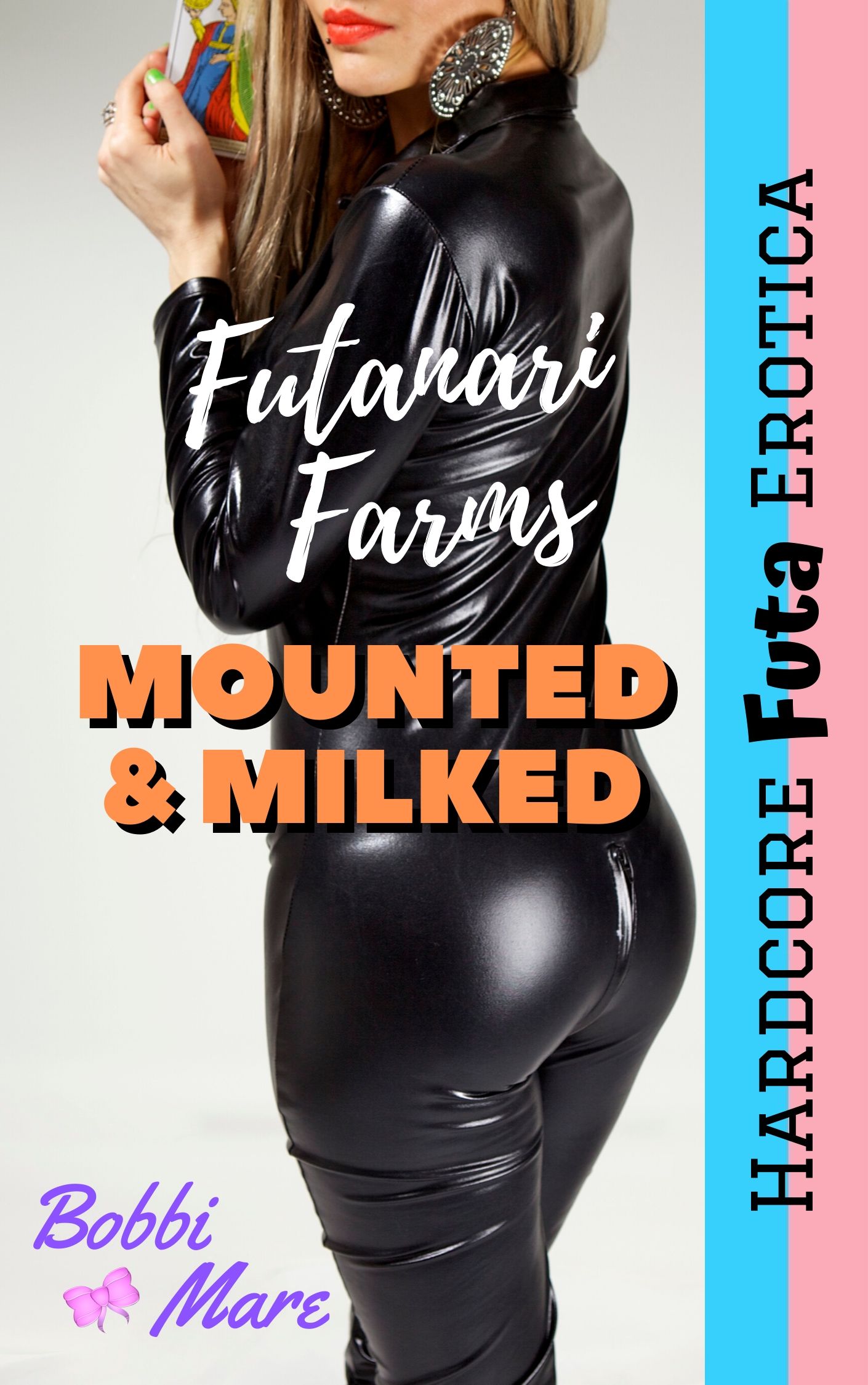 Real world coronavirus crisis, and imaginative world building from author Bobbi Mare set the stage. Futanari semen can cure anything. But it must be processed through humans with the right kind of diseases. Sounds like there might be break down in production right? There aren't many males lining up for the position. Thankfully, these futanaris don't need anyone to be willing.
Hapless, COVID-19 infected, males Ben and Shane are lost in the Canadian countryside, unable to return to home. They're 'rescued' by a farm full of sexy futanari. Irresistible pheromones work mind control on anyone the futas encounter. Well, almost anyone. Some men can resist, and the futanari have ways around that too.
Consequently, the futas completely mind wreck one male. He submits to futanari cock in every hole. Next, his body grows milk able breasts, and they dress him up as sissy cattle. The futas milk his teets and his dick because he's a male hucow now.
The other? It doesn't matter that the futas can't control his mind. They have plenty of other ways to turn him into a humiliated little piggy, and harvest the cum they ejaculate into him.
Like I said, be careful what you wish for.
This story was hot and filthy. It's one of the most fun 12k word reads I've purchased recently. Enjoy!
About the Author
Author of nasty, naughty, trashy, taboo erotica.
As a mature sissy who grew up with the Nexus, Beeline, and Reluctant Press paperbacks, and who matured through Transformation, Forced Womanhood, and the Visions of Fantasy She-Male magazines, I have a lifelong love of erotic transgender and fetish fiction.
Submissive sissies in pretty outfits and erotic bondage is my signature theme, but within my fiction you can also expect to themes of find forced feminization, breast growth and breastfeeding, oral and anal penetration, chastity and castration, butt plugs and pegging, stunning shemales and fabulous futanari, big black stallions (both literally and figuratively), pony boys and pony girls, massive cocks with huge loads, and other deviant delights.
If you are not at least 18 years old, with an open mind and an insatiable sexual curiosity, then you probably shouldn't be reading my bio, much less my stories.
Comments closed